Clifton Mobile Food Pantry
Dates:
2nd Wednesday of Every Month
Location:
Clifton High School Football Stadium Parking lot (Home Side)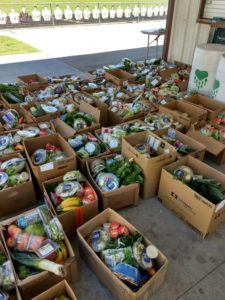 Immanuel partners with the Tarrant Area Food Bank (TAFB) to provide the people of Bosque County with nutritious fruits, vegetables and meats.
A strong core of committed community volunteers donate their time each month to sort and distribute the food.
.
Our Local Missions Team at Immanuel converted a cargo trailer into a mobile refrigerated unit. We use this trailer in support of the Clifton Mobile Food Pantry, and it allows us to provide meat and other refrigerated foods.
Contact: Kathy Meissner
817-713-0081
Kathy@ImmanuelClifton.org