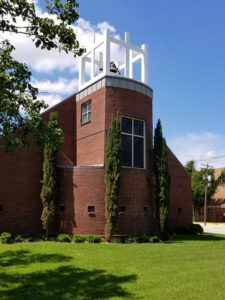 911 W. 3rd
Clifton, Texas 76634
254-675-3281
9:15am – Adult Bible Class
9:15am – Children / Youth Sunday School
To watch recordings of our services, click HERE.
6:00pm – Dinner and Fellowship
Check the EVENTS tab to get exact schedule information.
For over 125 years, God has been at the center of the life of Immanuel with His Word being proclaimed and His sacraments being administered. He is the one who has called us together to abide in Him, to be His body of believers here and now: growing closer together, serving one another, and seeking those who are lost.
W
e are called to be a true family, experiencing life together. We aren't just called to worship on Sunday morning, but we become a close-knit family as we study Scripture and pray with one another, where we have friends to confide in, shoulders to cry on, and people to laugh with as we all journey through this life.
Come and join us on the journey of following 'Immanuel – God with us.'
Find us on Google Maps by clicking the map below